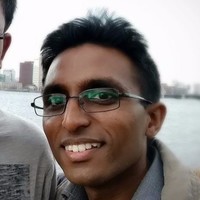 Aviral Goel
I am a Computer Science Ph.D. student at Northeastern University. I am a member of the Programming Research Laboratory, advised by Professor Jan Vitek. I received a Bachelors degree in Electronics and Communication Engineering from Netaji Subhas Institute of Technology.
Previously, I interned at Oracle Labs, Austria, and worked at National Center for Biological Sciences, and Yahoo!.
Research
Broadly, my research involves two direction. First, I am interested in applying programming language techniques to improve data science tools. Second, I am interested in developing mechanisms for data-driven evolution of mainstream programming languages. To explore these directions, I employ empirical evaluations, dynamic, and static analyses.
I am working primarily on the migration of R from lazy-by-default to lazy-on-demand semantics. The interaction of R's laziness with missing arguments, side-effects, metaprogramming and reflective operations introduces challenges for users, developers, and language implementors. I am trying to develop tools and algorithms to switch R's semantics with minimal impact to legacy code. To test the correctness and robustness of my approach, I am leveraging millions of lines of code available from R's official package repositories, CRAN and Bioconductor.
I am also involved in other projects related to R. For example, I am helping retrofit a type system to R motivated by empirical insights from existing R code.